Corporate Events
Corporate Events with Marlboro Promotions Conference Event and Entertainment Management Cork, Ireland Tel: 021-4890600
[trafficplayer_skin padding: 29px 0 0 70px; margin: 0 auto; width: 534px; height: 407px; background: url(http://marlboro.ie/wp-content/uploads/skin4_460x320.png) no-repeat top left; text-align: left;][trafficplayer_youtube_video width="460″ height="320″ src="http://www.youtube.com/embed/videoseries?list=PLB9826FB98BD42A77&hl=en_GBmodestbranding=0&autohide=1&controls=1&hd=0&rel=0″ ][/trafficplayer_youtube_video][/trafficplayer_skin]
Marlboro Promotions are a Cork based Management company recognised as the obvious experts and trusted authority that cover all Corporate Events and entertainment requirements. We are passionate about our work to ensure your satisfaction. For your upcoming Corporate Events contact the  Marlboro Promotions team so that we can help you make your  next Corporate Event and function a complete success.
For Corporate Events, Marlboro Promotions Conference Event and Entertainment Management Cork are the preferred choice in Ireland for Corporate Event and Entertainment management and planning.
Marlboro Promotions are widely recognised in Ireland as the Number 1 promotions and events company in Cork, Munster, Ireland. We've been in business for over 20 years and have helped thousands of people by organizing Corporate Events and entertainment management which includes, but not limited to, the following services:
Audio Visual Equipment Rental Service

Balloon Displays for Special Occasions

Bands for Every Occasion

Barbecues

Birthday Parties

Catering for Every Occasion

Children's Parties

Christmas Parties

Christmas Themes

Church Music

Clowns

Communion Parties

Company Fun Days

Conference Event Management

Confirmation Parties

Corporate Events

Debs and Grads

Dj's for Every Occasion

Face Painting

Fundraisers

Magicians And Mentalists

Murder Mystery Party

Novelty Acts

Office Party Planner

Pre-event Planning

Product Brand Promotions

Pub and Club Entertainment

Special Event Planner

Team Building Event Management

Venue Inspection Service

Wedding Entertainment

Wedding Music
We tailor Corporate Events and Entertainment to suit our clients needs and budget.
Under the management of Roy McCarthy, Marlboro Promotions Conference Event and Entertainment Management are one of the more accomplished Corporate Event management companies in Cork, Ireland.
In today's entertainment scene, there is so much diversity and such a high level of professionalism that when it comes to organising or planning  Corporate

Events of any nature and size, many people are spoiled for choice and are amazed by the variety of acts and services available through Marlboro Promotions.
For Corporate Events sometimes it's better to pick up the phone and talk with a real expert who has established a solid foundation in the business and can draw from a wealth of knowledge gained over the years. Contact Roy at Marlboro Promotions today for further information or to discuss your Corporate Event and entertainment options.
Email: Roy@marlboro.ie
Tel: 021 4890600.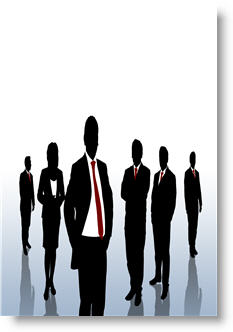 Other pages that you may like:
Company Fun Days
Conference Management Services
Conference Event Management
Fast Track Proposal Form
Testimonials
Themed Events